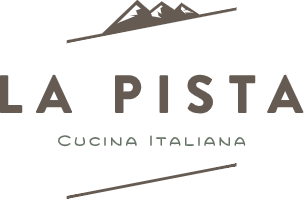 LA PISTA RESTAURANT
TRAIL OF GOOD TASTE
Exclusive à la carte Italian cuisine restaurant. The first and only fine dinig restaurant on Kopaonik.
As the name suggests, the restaurant is located on the Malo jezero trail, within the hotel. The distinctive architecture and interior design will allow guests to enjoy the exceptional view and atmosphere while experiencing the sensation of fine dining.
The food will be prepared for you exclusively from Italian groceries of the first category. Groceries will be delivered exclusively for the needs of the restaurant directly from Italy. In addition to the most famous Italian food brands, there will also be groceries produced in small manufactories where the entire production is already reserved for La Pista. It means only one thing - everything you try in La Pista will be an experience that is impossible to repeat elsewhere!
The restaurant will have two attires - day and evening. Just as the guests of Kopaonik like the most, everything is subordinated to skiing during the day. Thus, La Pista will be an ideal place to gather for a short break from skiing. With pizzas, pastas, risottos or traditional cooked dishes from the Italian mountains, on the spacious terrace and in front of the trail itself, the experience will be complete.
At night, La Pista will turn into an elegant, fine-digging place, with the service and food you could expect so far only in the finest restaurants in the capital. An intimate and romantic atmosphere by the fireplace, complemented by a quiet live performance of jazz, blues and pop music will give you the pleasure of Italy, Kopaonik, the mountains and sophistication together.